Best TOEFL Test Prep Courses and Tutoring in Lisbon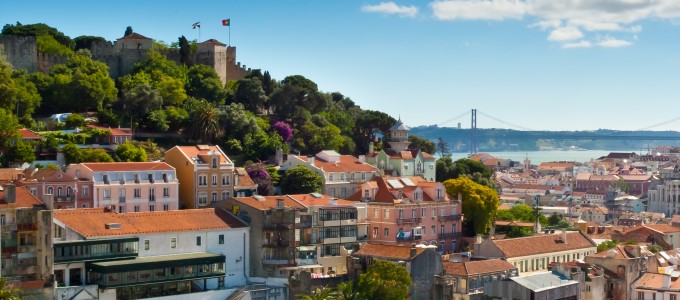 Lisbon students in need of the highest quality preparation services for the Test of English as a Foreign Language (TOEFL) can effectively and efficiently boost their TOEFL scores with Manhattan Review's TOEFL offerings. Available TOEFL learning plans and ancillary services in Lisbon include on-site TOEFL prep courses, online TOEFL group instruction, one-on-one TOEFL tutoring, and TOEFL practice tests. Our highly qualified TOEFL instructors show students how to develop their TOEFL reading, writing, speaking, and listening skills to meet the expectations of their undergraduate or graduate degree programs. You'll learn the best approaches to the content of all TOEFL sections, the most proven techniques for organizing your out-of-class study time, and the most practical strategies for taking the test itself. We'll also boost your self-confidence and show you how to develop crucial skills such as time management and anxiety reduction. Get started today on Lisbon's most reliable and respected TOEFL preparation with Manhattan Review.
Test prep companies are ultimately judged by their level of experience, the quality of their courses, and most importantly, their learning outcomes. Manhattan Review was founded in 1999, and we have helped thousands of students in countries all over the world achieve their goals of high test scores and selective university admission. Manhattan Review clients have been accepted at the undergraduate and graduate levels to degree offerings at great schools such as Princeton, Stanford, Yale, Harvard, the University of Pennsylvania, Columbia, Georgetown, the University of Chicago, Dartmouth, Brown, UC Berkeley, the Massachusetts Institute of Technology, Johns Hopkins, the University of Virginia, Duke, Washington University in St. Louis, the California Institute of Technology, and many more. The success achieved by Manhattan Review's past students goes beyond the academy. Our former test prep clients have been hired by a number of Fortune 500 companies, including Berkshire Hathaway, Massachusetts Mutual Life Insurance, JP Morgan Chase, Express Scripts Holding, and World Fuel Services. We also have past students now employed by firms in Lisbon, such as Galp Energia, EuroAtlantic Airways, Global Media Group, Portugal Telecom, and Lunacloud.
Although TOEFL scores do not usually factor into the main part of the university admission process, the exam is nonetheless significant and worthy of focused student effort. The penalties for insufficient TOEFL performance can range from denied admission to the required completion of expensive and time-consuming remedial English classes. Just as importantly if not more so, students with poor English skills will have difficulty completing coursework at universities in which the main language of instruction is English. At Manhattan Review, we recommend that all TOEFL students aim for total scores of at least 100 and sectional scores of at least 25 each, which will be good enough to prove the necessary level of competence with the English language in most cases. Some types of students, such candidates for graduate teaching assistantships, can assume that they will have to meet higher TOEFL standards on some test sections. Rigorous TOEFL prep is quite simply the path of least resistance for most non-native English speakers. Manhattan Review's TOEFL courses and private tutoring plans for students in Lisbon will help ensure that you are ready for the exam and all of its challenges.

The lessons are well-structured. The presentation session is very helpful. The instructor is very friendly and responsive to students' questions.
- Sanido (This student took our Columbia Business School Communication and Culture boot camp.)
Lisbon
Primary Course Venue:

Sofitel Lisbon
Avenida da Liberdade 127
Lisbon 1269-038, Portugal

NOTE: We do NOT typically have staff at the venue, so email us before visiting the venue.
Meet a Lisbon TOEFL Tutor: Margaret S.
Margaret S., originally from San Jose, California, is a graduate of the University of Southern California (bachelor's degree in education) and Boston University (master of arts in teaching). She also completed a certificate in the Teaching of English to Speakers of Other Languages (TESOL) at the University of California-San Diego. She is an elite test-taker and received top-1% scores on the SAT and the GRE.
Margaret has a total of nine years of experience as a TOEFL teacher of on-site and online courses and individual tutoring plans. She has been teaching TOEFL prep in Lisbon since 2015, and she was previously a TOEFL educator in the greater Los Angeles area. Student evaluations show that her TOEFL clients appreciate her excellent TOEFL instruction and easygoing Bay Area personality.