Best GMAT Test Prep Courses and Tutoring in Lisbon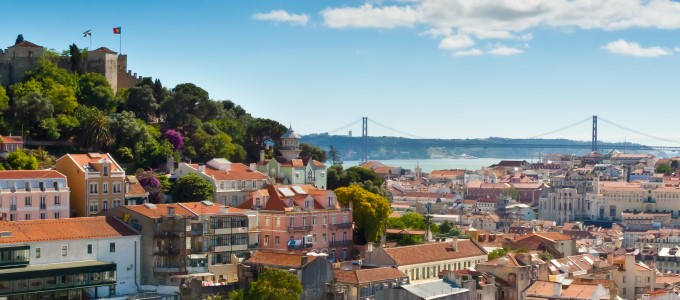 Business school admission is a highly competitive process, and applicants must use every opportunity to secure an advantage. The Graduate Management Admission Test (GMAT) is one of the most important of these opportunities. Manhattan Review is an international test prep firm that is known throughout the industry for its innovative learning plans for the GMAT, which may be taken in on-site group, online classroom, or one-on-one formats in Lisbon. We also offer authentic GMAT practice tests that help students assess their progress and refine their preparation. Our on-site GMAT classes and private tutoring meet at convenient times and practical locations in Lisbon, and our online GMAT instruction offers the convenience of study from anywhere with an internet connection. Regardless of your preferred mode of educational delivery, you'll learn how to master GMAT content skills, GMAT study techniques, and GMAT testing strategies through effective preparation with Lisbon's most qualified GMAT educators. Manhattan Review is also Lisbon's best company for international students, who make up the majority of our clientele. No other test prep firm can approach our experience and empathy with international applicants to business schools in the English-speaking world.
Lisbon applicants to business schools in the United States can rest assured that these institutions are more than willing to accept students from other countries. The Stern School of Business at New York University, for example, reports that 37% of its most recent class is international, either foreign nationals, dual citizens, or permanent residents from overseas. All applicants must, however, meet high standards for admission. Stern's admission rate is approximately 21%, and the median undergraduate GPA is about 3.5 with a middle-80% GPA range of 3.12-3.81. 84% of Stern students chose to take the GMAT, while a small percentage opted either for the GRE or for both exams. The average GMAT score for accepted Stern students is 714, and the median is 720. The total GMAT score range is 580-780, and the middle 80% received scores between 650 and 760. With Manhattan Review's professional GMAT instruction, Lisbon students can meet these elite standards if they devote sufficient effort to their GMAT studies.
Among the elite programs for advanced business training that have accepted former Manhattan Review students are Harvard Business School, Columbia Business School, the Stanford Graduate School of Business, Northwestern University's Kellogg School of Management, the University of Oxford's Saïd Business School, the University of Cambridge's Judge Business School, the Yale School of Management, and the Sloan School of Management at the Massachusetts Institute of Technology. Manhattan Review clients generally go on to successful careers as business professionals. Some of our past international students have remained in the United States to pursue careers at Fortune 500 companies, including New York Life Insurance, Dow Chemical, World Fuel Services, Walgreens Boots Alliance, and United Continental Holdings. We also have former GMAT clients who are now employed by Lisbon's best companies, such as Galp Energia, Global Media Group, Portugal Telecom, TAP Express, and Intellcorp. Contact Manhattan Review in Lisbon right away to find out more about our GMAT prep courses, GMAT private tutoring, and GMAT practice tests.

The math part was excellent in reviewing algebra. The review of English grammar was superb and I honestly feel more confident. I would certainly recommend this course to my friends. I was also happy with the English sentence correction review. Prior to coming for the course my score was really poor in the sentence correction section and now I am making tremendous progress. I feel I will be ready to do the exam in the first week of March as I am busy working for the moment as a junior doctor in Edinburgh.
- Ikol (This student took our London GMAT weekend course)
Lisbon
Primary Course Venue:

Sofitel Lisbon
Avenida da Liberdade 127
Lisbon 1269-038, Portugal

NOTE: We do NOT typically have staff at the venue, so email us before visiting the venue.
Meet a Lisbon GMAT Tutor: João P.
João P., a Lisbon native, is a graduate of Yale University and the Ross School of Business at the University of Michigan. He joined Manhattan Review's Lisbon staff in 2017 after a six-year career as a GMAT educator in New York City. His GMAT instruction has helped several hundred students successfully begin graduate business programs at elite universities in the United States and United Kingdom.
João's course evaluations show that he is both liked and respected by his students. "I always felt like João really cared about my success, and that attitude is worth its weight in gold," said one former client. "He is also a great educator, and the quality of his teaching is second to none." When he's not teaching, João manages one of the offices for a Lisbon technology company.
Our Books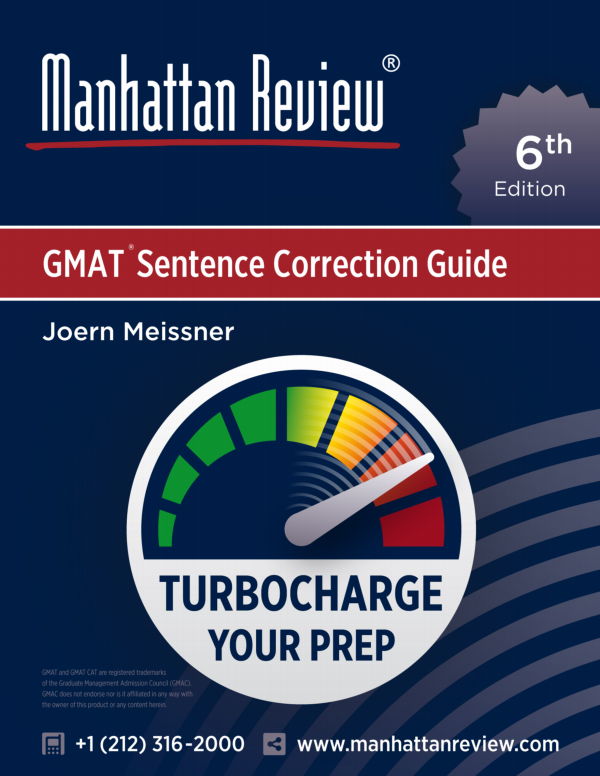 As Seen In